Our March Inspirational Scrapper says:
"I hope you will enjoy my simple tutorial!
I altered 2 wooden boards from Kaiser, alternatively you can alter chipboards too, to display your favourite caption."
Create a hanging decor
Items needed - alphas, kaiser boards or chipboards, ribbons and other embellishments of your choice.

Step 1

Use kaiser boards and Basic Grey pp as base.
or alternatively, chipboards can be used too.
Paste the pp onto the boards using modpodge.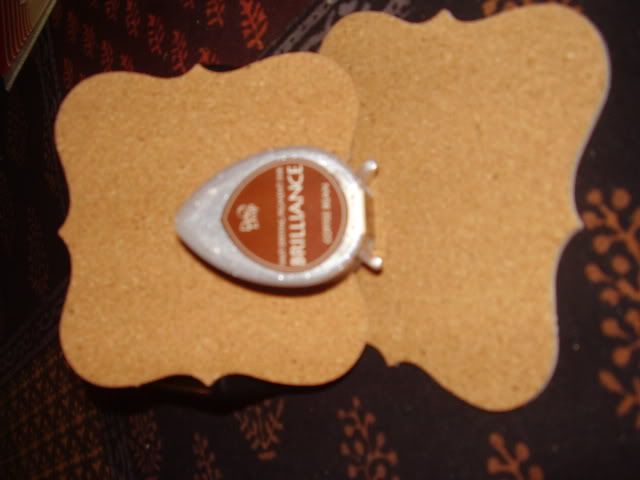 Take 2 pcs of cork coasters which are smaller than the base and
distress the edges.
Step 3

Embellish with buttons, alpha stickers and ribbons, etc.
and adhere the coasters to the base and tie the 2 pcs of base together with ribbons.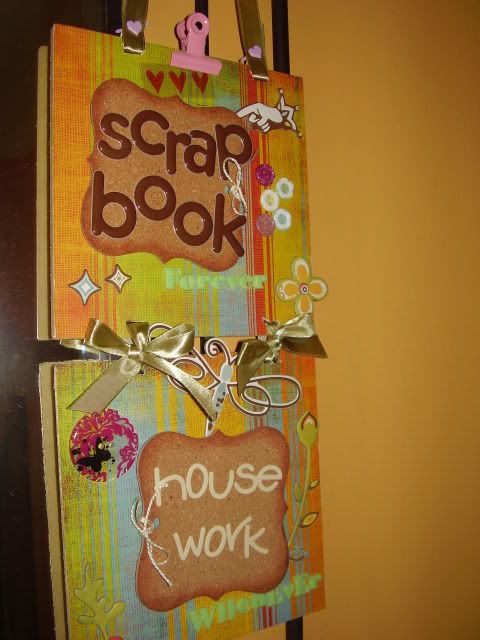 Have fun with this AWESOME tutorial!

Here are our takes for this tutorial