Materials Needed: Old standing calender, glimmer mist, doiley lace, crackle paint, glimmer mist and embellishments of your choice
Step 1 - Tear off the pages of a desk calendar. We shall we be working our
alteration on the standing unit that is left of the calendar (as shown).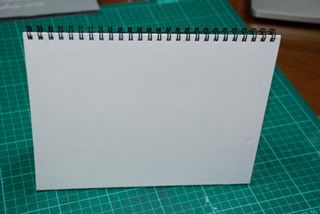 Step 2 - Cut a piece of cardstock that measures one side of the calendar and
glue it on to that side. You can choose to omit using cardstock if you
wish.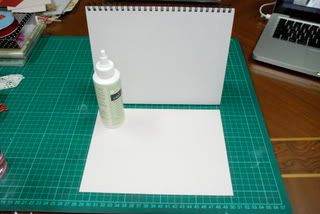 Step 3 - Spray a coat of glimmer mist onto the cardstock and let it dry. Then
paint the sides with crackle paint and then let this dry too.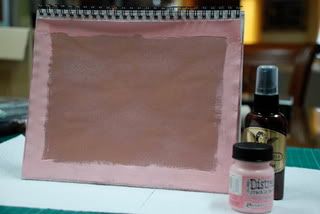 Step 4 - Use a small paper doiley and place it on the cardstock surface and
spray another colour of glimmer mist (a darker colour than the base
would show better) over the doiley.

Step 5 - Spray over the sides of the doiley so that you can see the pattern of
the doiley (where the doiley acts as a mask). Repeat this same step on
different parts of the cardstock. Let this dry.

Step 6 - Use chipboard letters,
Thickers, die-cut alphas or any letters to decorate your altered sign.
Then embellish away.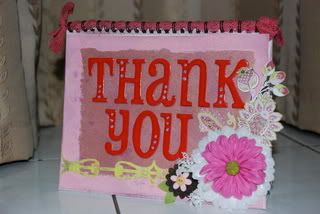 Have fun with this AWESOME tutorial!
Here are our takes for this tutorial