Alter a pot as a gift or storage containers!
Materials needed:
Plastic pot
Gesso
MM paint
Ribbon, Flower
Crop a dile
String
Instructions: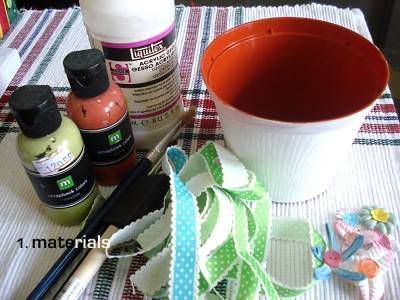 1. prepare your materials. sand your pot a little and paint with gesso. let dry.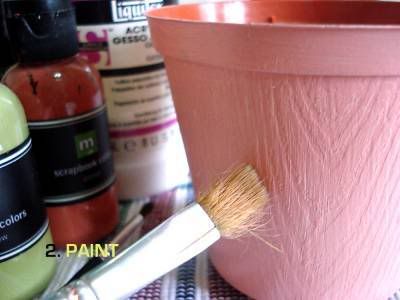 2. you can sand the painted gesso and apply another coat of paint afterwards.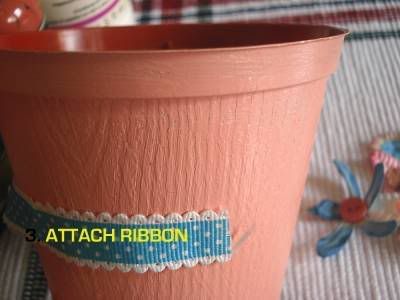 3. when dry, attach ribbon around the pot.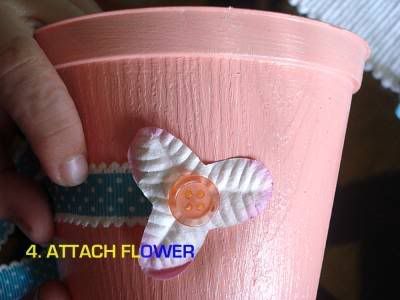 4. attach flower with assorted embellishments or button.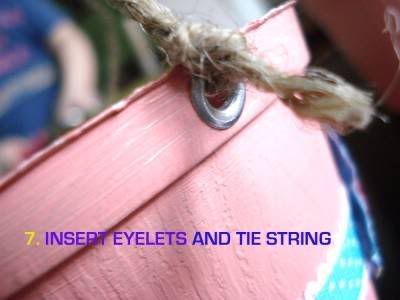 5. use crop a dile to make 2 holes on each end and attach string.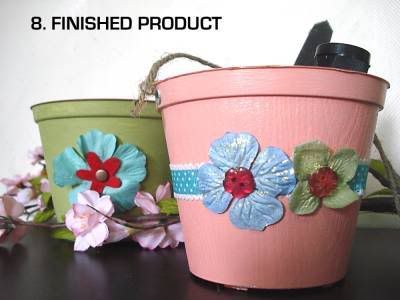 6. You can now use the pots for storage.

These are our takes on the tutorial
We would love to see your take on this tutorial.