Christmas Gift Bag with Card

Do you love to make your own personalized wrapping for gifts? Try this!!!
Its easy, and creative project to dress up ordinary paper gift bags.
Pull out your backgrounder stamps, ink, lace, ribbons, buttons, cardstock, and whatever you have to make a personalized gift bag.

Lesley is planning on using red stickles to write the gift recipient's name on the stocking.

The stocking decoration on the front is actually a card that opens on the left, and you can put your personal greetings inside.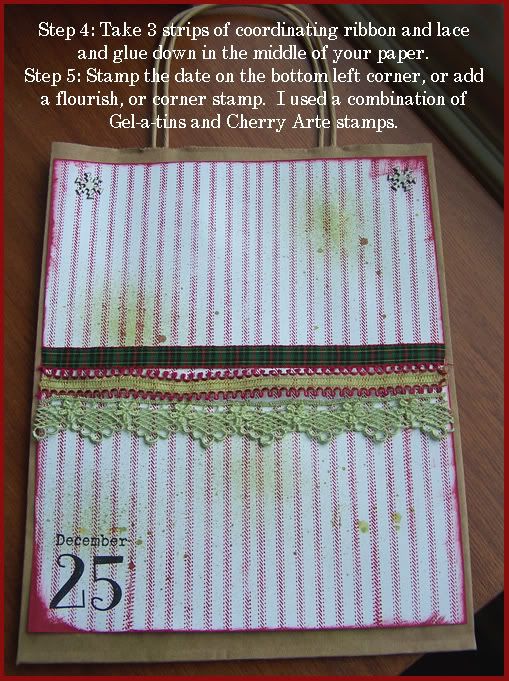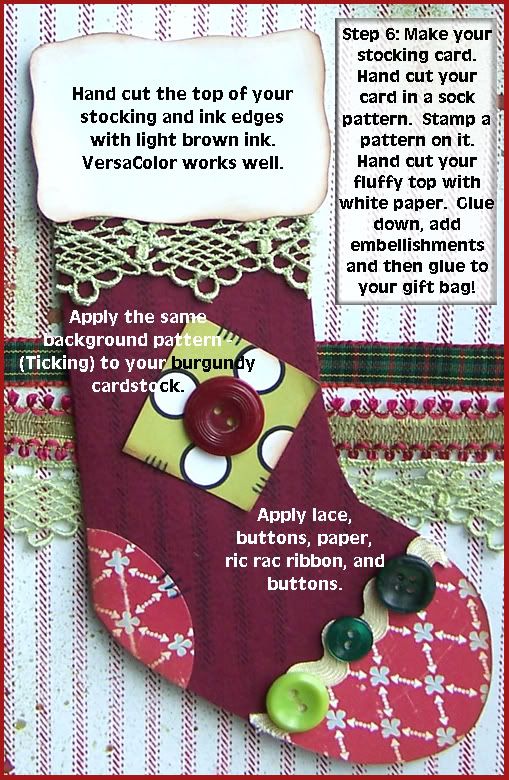 Supplies:

Prism Paper
3 Bugs and Cosmo Cricket Paper
Backgrounder Stamp: Ticking by Cornish Heritage Farms
Acrylic stamps: Cherry Arte, Gel-a-tins
Shimmering Mist
Adirondack Ink
VersaColor Ink
Prima Marketing Inc Lace and Ric Rac Ribbon
Other Ribbon Unknown
Buttons
Making Memories Snowflake Brads
And....these are our take on the tutorial
Liza's Gift Bag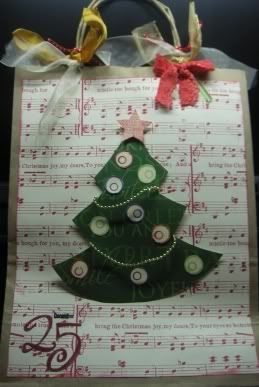 Wati's Gift Bag

We would love to see your take on this tutorial
Do share it with us, email us at artzdescrap@yahoo.com.sg
Happy Altering!!!
These are our scrapper's take on the tutorial