This is a very simple and easy project to give as a gift or it could be a tin for you to store your stash such as buttons, ribbons or even quotes.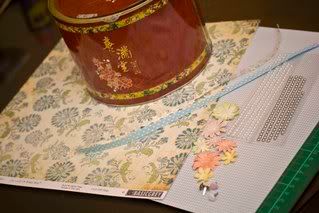 Supply list:
Metal Tin
Pattered papers
Ribbons
Flowers
Pearls / Blings
Adhesives
Scissors
Paper Cutter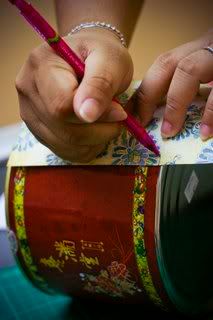 Step 1: Measure the height of your tin.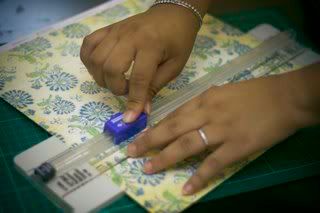 Step 2: Cut the paper according to the measurements. If your paper is not enough to go around the tin, you would have to attach another piece to join it.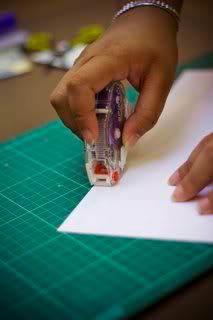 Step 3: Apply adhesive tape to your paper.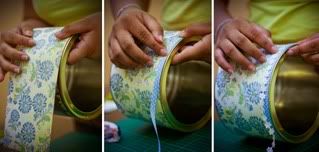 Step 4: Paste the paper to the tin. Next paste the ribbons.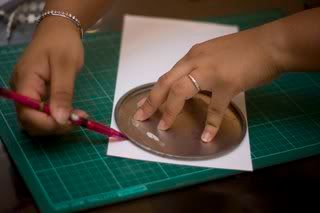 Step 5: Measure the cover.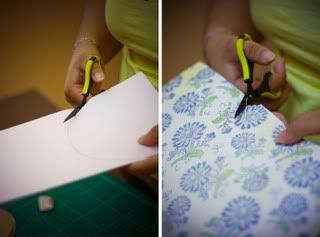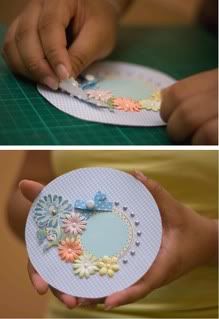 Step 6: Cut the paper for the cover & you will also need a flower cut-out to be placed at the round paper as part of your embellishments. Arrange your embellishments accordingly & this is how it should look like.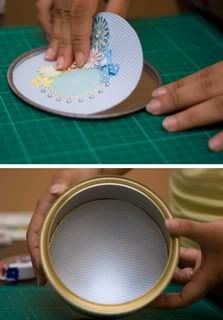 Step 7: Paste the round paper to the cover. For the inner part of the tin, I cut another round paper for it.
And this is the finished tin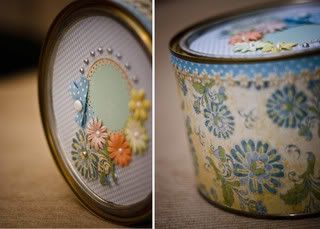 I hope you'll try out this simple tutorial!
This is our takes:
Cabbie's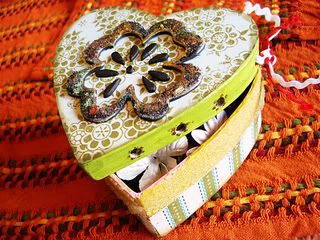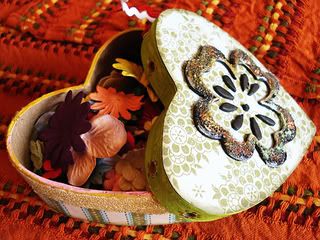 Felicia's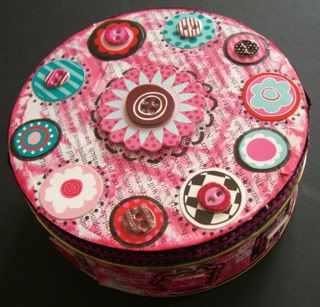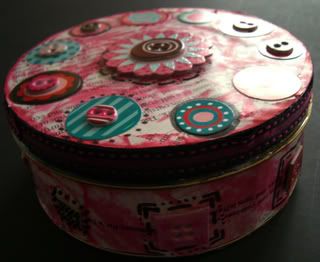 Liza's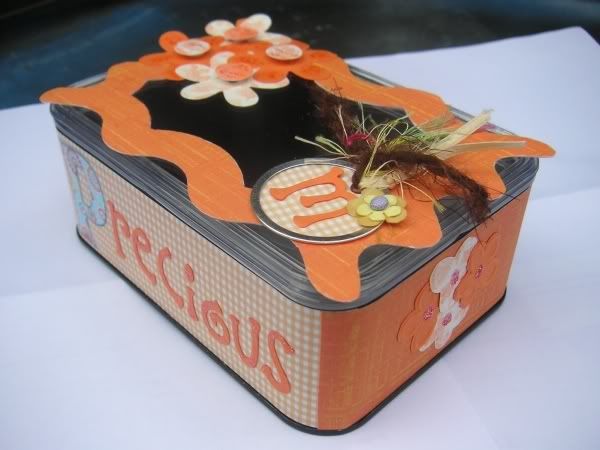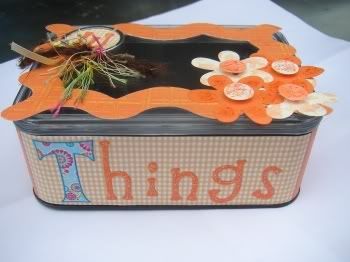 We would love to see your take on this tutorial.
Do share it with us, email us at artzdescrap@yahoo.com.sg
Happy Altering!!!