Are you ready for

Artz de Scrap's

first Challenge?

The first challenge will be for you to show us your board of inspiration. This can also be your current board (be it a corkboard, clipboard, poster board, canvas etc) where you would put up all your favourite photos, embellies, cutouts etc to draw inspirations to scrap from it
(the board can be of any size).
Here are ours
Liza's Inspiration Board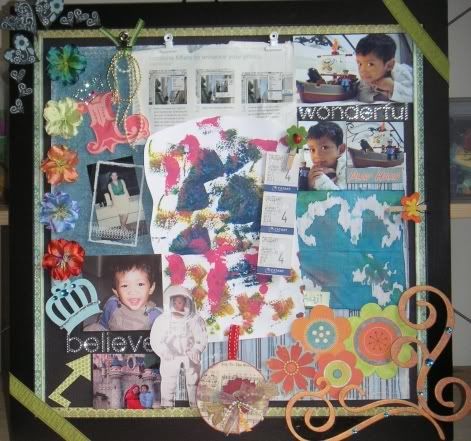 "This is my inspiration board. I get my inspiration to scrap from my son's photos. I love all things that blings (as you can see here)! I also love beautiful flowers and cutouts. The centre piece is my son's artwork that I really love

.
"
Wati's Inspiration Board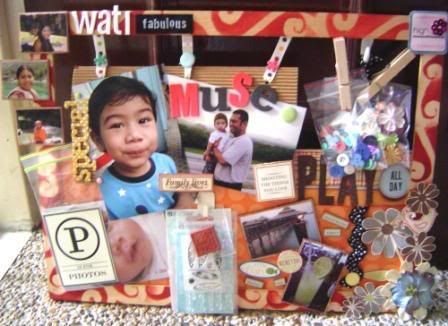 "I just have to put Adam & Chris pics..who are my muse, my source of inspiration and my common subjects for all my layouts.
Having my favourite stash... flowers & buttons on it is just so convenient! I even have a bag of all the photos that I need to scrap on it...as they somehow elevate my mojo, like my travel pics...just by looking at them reminds me of the great time that I had, and it eases my mind thinking about it."
Do you already have it?

Then quick go take a photo of it! Show us what inspires you!
Don't have it yet?

No problem......this will be the perfect time to create one!
Email a picture of your board to us by the
31st of Dec 0
7 and we will choose the lucky winner to receive a RAK!
DT Call
We are looking for talented scrappers who love to alter items and just can't stop thinking of altering when looking at something.
You would need to submit to us your inspiration board as in the 1st Challenge and a previous mini book that you have done before.
Only for DT submissions, pls submit by the
15th of Dec 07
(Midnight Eastern time) via email to
artzdescrap@yahoo.com.sg
The newly appointed DTs will be announced on the
20th of Dec 07
here at
Artz De Scrap

.

We can't wait to receive all of your lovely submissions.
Sneak Peek of our 1st Tutorial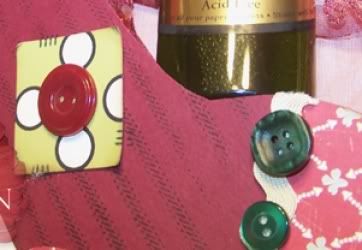 Do check back here on the
15th of Dec 07
for this
Gorgeous Project
and a
wonderful tutorial
by our chosen
Inspirational Scrapper
.