Artz de Scrap's
Chosen Inspirational Scrapper for Mar 08 is
Nathalie Jane Lopez
aka Cabbie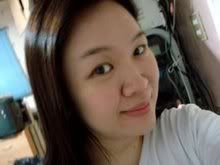 Cabbie is our very own DT on Artz de Scrap!
She hails from Manila, Philippines and is married with 4 active boys.
A physician by profession but chose to be with her children at this moment. She loves to create anything under the sun and her preferred style is classic, vintage and aged look though she likes to experiment with different techniques too. Cabbie is also a DT member for Scrapbookshawaii.