You would need:
4-6 pcs of CDs

Black Gesso and palette knife

Patterned Papers

Ribbons & Laces

Glue

Beads

Your favourite embellishments

[Step 1]
Apply black gesso on CD with a palette knife.
For those who have not played with gesso before, scoop gesso with knife and spread.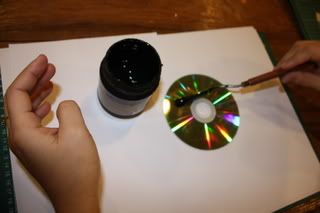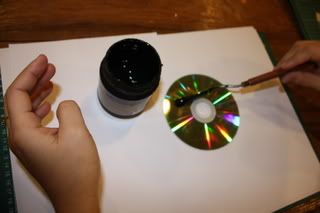 May take sometime to dry depending on thickness applied.
Gesso works well on wood/glass/metal. I have also used gesso to cover cigar boxes. When gesso dries, it creates a smooth surface.
Cover on both sides of the CD. Make sure its completely dry before proceeding to the next step.
Alternatively you can also cover the CD with patterned paper/cardstock.
[Step 2]
When gesso is completely dry, apply glue on sides of CD, add ribbon lace.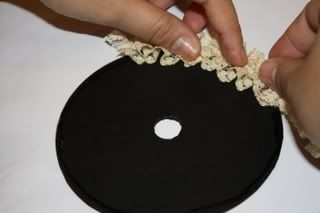 After ribbon lace, apply more glue for ribbon beads that sits on top of ribbon lace.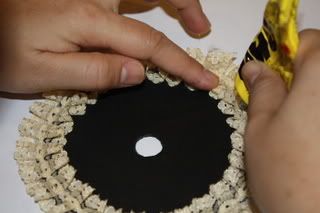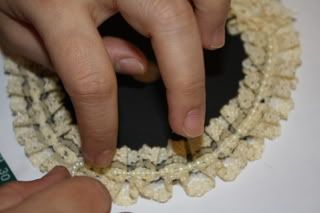 Cut out pattern from patterned paper and stick on one corner of CD. I've used 7gypsies patterned paper here.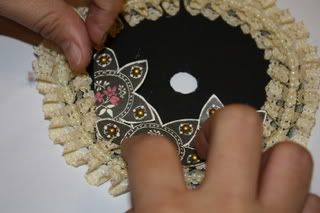 [Step 3]
After embellishing the CDs with chipboards/stickers/patterned paper/etc.
For this album, I've used 5 CDs. Covering on both sides, front and back.
Only when I've finished embellishing, did I punch holes on top with Crop-A-Dile. Instead of using a ring binder, I used several ribbons to hold the pages together.

Here are our takes
Cabbie's CD Album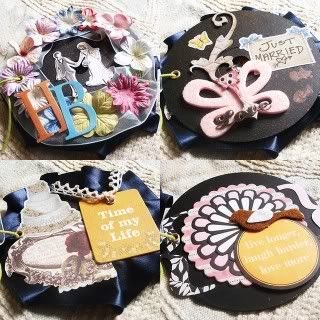 Felicia's CD Album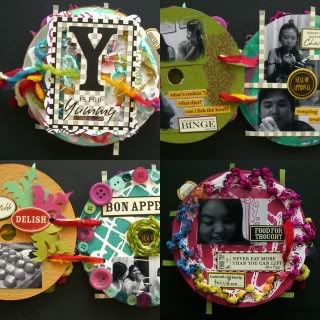 Liza's CD Album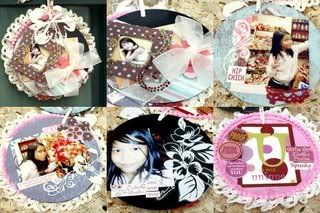 Wati's CD Album