Artz de Scr
ap's
Chosen Inspirational Scrapper for
Apr 08
is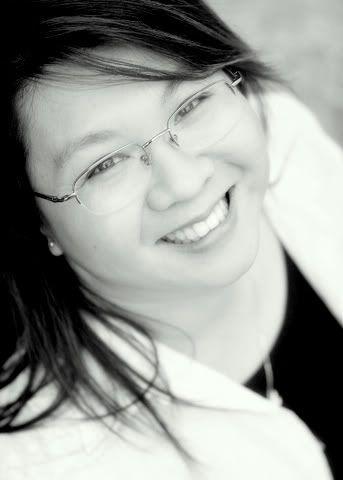 Hi, my name is Ruey and while not scrapping, I am wife to my long suffering husband of 20 years and mothering our 3 most gorgeous creations - sons -Jordan (18), Jarryd (16) and Jeromel (7).
While my main job is nurturing, guiding and moulding my 3 young men, I had a creative inner me which was struggling to get out. I first discovered scrapbooking through CreativeMemories about 4 years ago but I got really bored and stopped for a while before rediscovering the hobby again in August 2005...this time I was truly addicted and haven't looked back.

I love scrapbooking because I love telling the story behind the photos, I love everything to do with scrapbooking, from reading inspiring mags, to blog hopping, to the shopping, to photography, to shopping, to the creation process...did I say shopping - ok...I do shop too much. My favourite products would have to be 7gypsies, Scenic Route and anything chipboard. And I'm a Gemini...so don't think I have a definitive style......there are days when I am very linear...and sometimes....there will be lots ofcircles...but it will always be fun, funky and there are absolutely no rules!!

I've been published in Scrapbooking Memories, Scrapbook Creations, CreatingKeepsakes, For Keeps and Up2Scrap but my biggest achievement so far is being one of the winners for the For Keeps Everyday Moments Album competition in2007. So far, this year, I have been nominated for the Scrapbooking Memories People's choice awards, which was a huge surprise!