Artz de Scrap
's Chosen Inspirational Scrapper for October 08 is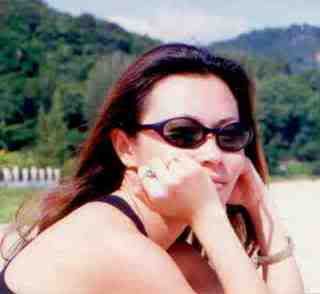 Hi there, I'm Katherine from Penang, Malaysia. I work full-time and I'm mummy to a 3-year-old hyper-bunny who is my main source of inspiration. My daughter is the Art Director of many of the creative projects we churn out together.
I love all things art related, be it playing, creating, or savouring creations of others.I started off with scrapbooking, mainly to preserve memories of my daughter growing up but this has expanded into other related stuff namely altered art, repurposing items and photography.
I only wish I had more time to play! It is truly an honour to be featured here as I have also drawn much inspiration from the Artz de Scrap features.