Are you ready for

Artz de Scrap's February Challenge?
Another simple challenge to create a DIY gift for
Valentine's Day
!
Challenge: To alter any file with a Love theme!

(
Originality
will be a factor in determining the winner for this challenge!)
We can't wait to see your takes on this challenge!
Do link your submissions (on your blog) in the comments section
or email us a copy to
artzdescrap@yahoo.com.sg
for a chance to win a wonderful RAK from our sponsor.
Here are our DT's takes for this Challenge!
Designer Cabbie's
pink altered folder is absolutely Beautiful! Check out the distressed painting and the beautiful stamped images!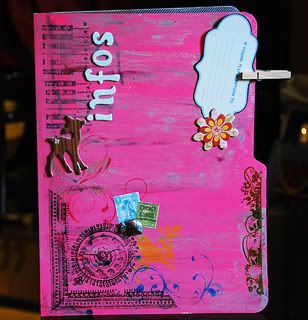 Designer Felicia's
Gorgeous Box File is absolutely perfect for her CD collection!
Her color co-ordination is Gorgeous and don't you just love those eye candy!

Designer Liza's
beautiful file folder is oozing with love as it containes all her old love notes!!!
She gave the file a little bit of texture with paint and glimmer mist! Another perfect Valentine's Day project!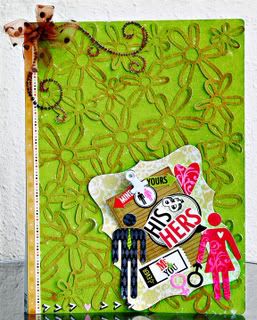 Designer Bree's
file folder is absolutely Yummy! Her gorgeous color co-ordination is absolutely perfect for this challenge! The internal page of the file folder is absolutely Beautiful too!
Designer Candy's
Gorgeous Box File ala Rembrandt art is positively Divine! Check out her masking technique and she finishes this Gorgeous creation with a piece of vintage lace ! A Perfect project for her to store her Valentine's Day cards!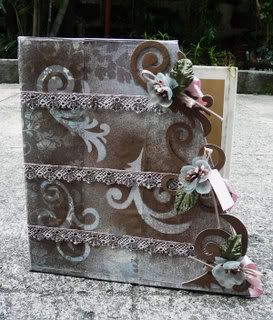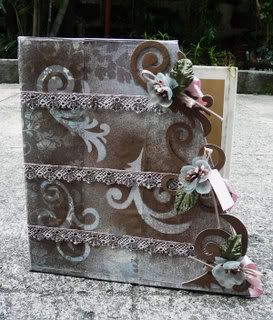 Designer Raechelle's
Gorgeous file folder creation is perfect for a Valentine's Gift! Check out her co-ordination of the Beautiful PPs and the lace is absolutely Peeerfect!!
Now that you've seen all of our takes, do share with us your creative ideas!!!
You have till Saturday 28th February 2009 Midnight Eastern Time.
International scrappers are most welcome to join in.
The winner will be voted by the Resident Designers and will be
announced here on the 1st of March 2009.

We will be releasing our next tutorial earlier in time for Valentine's Day!

Sneak Peek of our next tutorial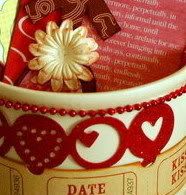 Do check back here on the

5th of February 09

for this wonderful tutorial by our next chosen

Inspirational Scrapper