Happy New Year to Everyone!
We hope you had a good celebration ushering in the New Year!!!
Are you ready for Artz de Scrap's 1st Challenge for 2009???
To start off the new year, we would like you to create any form of jewellery or fashionware from beads. You may add on any other materials that you desire.
We are giving out
8 pkts
of small beads to the
1st 8 (eight) scrappers who register with us
!
Please take note of some new changes to qualify for these giveaways:
In order to qualify for the free giveaways with free postage, please
1. Leave a comment here
and
2. Send in your full name and complete mailing address to us through our email at
artzdescrap@yahoo.com.sg.
(Pls state Registering for Beads Challenge in your email header)
Challenge: To create any jewellery or fashionware with beads.


We can't wait to see your takes on this challenge!
Do link your submissions (on your blog) in the comments section
or email us a copy to
artzdescrap@yahoo.com.sg
for a chance to win
a wonderful RAK from our sponsor.
Update: Due to the overwhelming response, we regret to inform you that the giveaways have all been taken up.
Here are our DT's takes for this Challenge!
Check out
Designer Cabbie's
Gorgeous "shabby- groovy" bracelet! She created this by adhering the beads with Claudine Helmuth's multi medium on an Imagination Project fabric strip!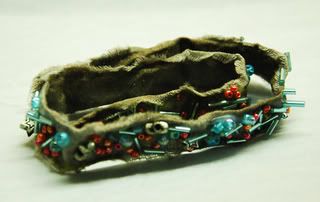 Designer Felicia
had fun creating this wonderful and original necklace with the beads!
She even added these cute acrylic mushroom and buttons! How lovely!!!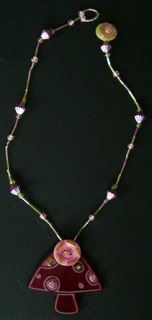 Check out
Designer Liza's
pretty choker!!!
She altered the pretty Prima pebble into a pendant!!!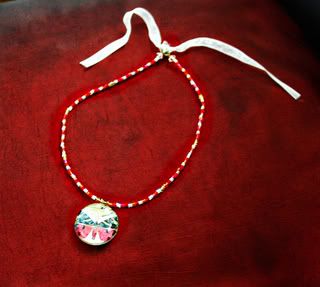 Designer Bree

loves creating AWESOME wearable jewellery and this set she made earlier is no exception!!! Its absolutely Fantastic!!!! She even altered the chipboard embellishments!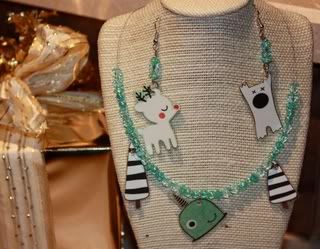 Designer Candy

's
"Time Stands Still" neck ribbon is absolutely Gorgeous!!! She uses
a velvet ribbon as the base, sewed hematite square beads and turqouise-colored hanging beads around an old recycled watch face, which is perfect as a decorative pendant for the neck ribbon.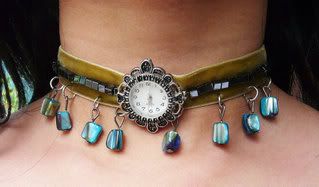 Check out
Designer Raechelle's
'Follow Your Heart' unique signage! Here she incorporated the beads to the heart signage perfectly! It makes a perfect gift, anytime!!!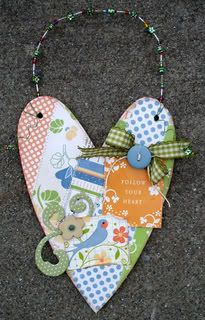 Now that you've seen our takes, do share with us your creative ideas!!!
You have till Saturday 31st January 2009 Midnight Eastern Time.
International scrappers are most welcome to join in.
The winner will be voted by the Designers and will be
announced here on the 1st of February 2009.

Sneak Peek of our next tutorial